2 tags
2 tags
2 tags
3 tags
Out and About in the East Village : EV Grieve
Out and About in the East Village : EV Grieve I have a running list of blogs I like to read when I have downtime. One of them being the EV Grieve, which is a blog dedicated to all things East Village (the neighborhood I live in within Manhattan). The East… View Post
3 tags
New Year's Resolutions
I normally don't really make measurable New Year's Resolutions, but after 2012 - which in my life, was a bit of boring year (in comparison to past years) I decided I needed to actually write down things I wanted to change.  Part of it might be because I'm turning 25 this year and part of it might be because I finally feel stable in my career and finances.  Regardless, I...
2 tags
Friday
whatshouldwecallme: Going to work: Leaving work:
3 tags
2 tags
Kardashian Holiday Card
If you follow style or pop culture blogs, watch E! or browse the internet as much as I do, then you know that the Kardashian's annually take an obnoxious Holiday photo and post it all over the web.  Well - let's take a look at this years card:  Photo cred: Kim Kardashian's blog It's festive enough. I like the white, and for the most part everyone looks joyfully happy....
2 tags
2 tags
"Ships in harbour are safe, but that's not what ships are built for."
– John Shedd
President Obama's Speech at Newtown, CT
Earlier this afternoon President Obama visited Newtown, Connecticut to meet with the families of the victims of the mass school shooting that occurred on Friday, December 14th. He gave a speech (below) at an interfaith vigil at Newtown High School.  "God has called them all home," the President said. "For those of us who remain, let us find the strength to carry on." It feels like every week...
3 tags
3 tags
3 tags
Santacon 2012 - YAY or NAY?
Anonymous: Are you gonna do santacon [next weekend]?
Me: IDK, are you?
Anonymous: No absolutely not
Anonymous: I hate santacon. It's just another Halloween except it's during the day and on a Saturday and therefore the worst.
Anonymous: My friend ****** was like "let's do it!" and I was like (in my head) errrr i have zero desire to do it, and ESPecailly zero desire to do it with you [she's an aggressive drunk]
Anonymous: It's like of course only in New York City is that kind of activity tolerated
Anonymous: I mean, think of all the drunk kids roaming around that day [in Santa costumes]...wtf?
Me: They do it in every city...
Anonymous: UGH fine even more annoying
Anonymous: http://santacon.info/Locations.html
Anonymousi: omg
Anonymous: they basically literally do it everywhere
Wikipedia Definition of Santacon - An annual mass gathering of people dressed in Santa Claus costumes parading publicly on streets and in bars in cities around the world. The focus is on spontaneity and creativity, while having a good time and spreading cheer and goodwill.
Real Definition of Santacon - A drunken mess of people of ages (typically) 21-35 running around from bar to bar in New York City (and apparently every other city as well) dressed in Santa costumes between the hours of 9 AM - 6PM (if they haven't passed out by 3PM) -- Probably scaring small children instead of "spreading cheer and goodwill."
3 tags
HBO GIRL SEASON 2
The trailer for season 2 of HBO GIRLS was just posted on Friday and I am BEYOND excited.   While I'd like to say that this is an accurate depicition of my life, and though it might not be entirely (aka I don't live in Brooklyn, am not as neurotic as Shoshana who does live in Manhattan and I actually have a stable job) it does encompass my many feelings of being a young woman living...
3 tags
Seattle Great Wheel
The Seattle Great Wheel has been open for a while on the Seattle Puget Sound Pier. Over Thanksgiving, my family and I visited it and took in the views of Seattle from the Ferris Wheel. It's about $15 to ride, and lasts about 20-25 minutes, so it's not a steal or anything - but then these things never are.  It was a beautiful crisp Winter day, so I of course captured the Wheel on my...
3 tags
Barry's Bootcamp
This past week I've been going to Barry's Bootcamp pretty much EVERYDAY through work. If you live in New York City, LA, London, or Nashville - maybe you've done a class or at least heard of it. If not, maybe you watch Keeping Up with the Kardashian's and saw Kim and Kourt go for a class when they were living in Manhattan. It started in LA and apparently all the celebrities...
3 tags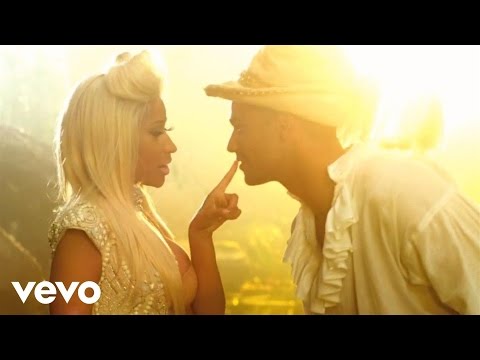 3 tags
Nation's Triathlon 2012
Nation's Triathlon 2012 I know many of my posts this summer have been about training for the Nation's Triathlon. Well, about two weeks ago I actually did it. For those of you who have been following along and want to know exactly how it went, and how I felt doing it… here is a little recap on my time down in DC: I went down to DC on Friday September 7th, after work and got...
1 tag
1 tag
1 tag
1 tag
3 tags
Because it's so easy...
Molly: im surprised this stuff doesnt happen more to u
Me: well ive seen a few celebs
Me: but no one my age
Molly: u need to start CHILLING with celebs hahahahaha
Me: i know
Me: i really do
Me: haha
Molly: if i moved to new york i'd date one
Molly: 100%
4 tags
Triathlon Training Post 4: Hills are...
I've been avoiding running all this month because I have realized how much I absolutely hate running. I want to buy one of these shirts and wear it every time I run, because for me, it is 100% true.  Like Lena Dunham says in "Girls" the running high that everyone talks about doesn't exist, at least not for me… or at least not yet, though I hope it kicks in...